Everyone knows that they could be a potential target for cyber-crime; as it often appears in the news almost every day. But just how vulnerable is an individual? CERT recently made a statement about how your Wifi network could be exploited if proper precautions are not taken.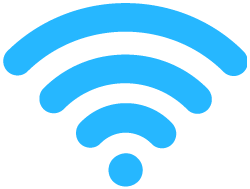 On October 16th, 2017, the Computer Emergency Readiness Team made an announcement that addresses the protection of your sensitive information. In short, its advice is to update all your devices when security advancements are available. The reason for this is that a widely used encryption system used on wireless networks can lead to a breach of your credit card information, emails, passwords, etc.
Essentially, the system allows a hacker to gain access to the internet traffic that occurs between computers. Once in, the hacker can manipulate the data that is recovered. Depending on the target's network configurations, it is even possible for the attacker to inject malware into the network. The unsettling part about this encryption system is that it has the capability of effecting a very wide range of devices including Android, Apple, Linux, and Windows.
Companies such as Intel, Microsoft, Google, and Apple have heeded this advice and have released updates that will help protect people with their devices from this issue.
– Jared Albert